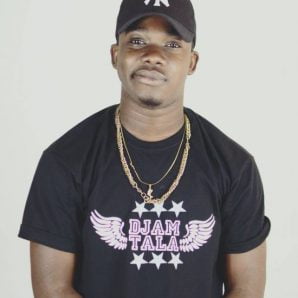 Christo Boss
Singer / Chanteur
The son of Bothini Norbert and Cessou Brigitte, Mahudékakpé Laurent Botinhi was born on July 12, 1996 in Williamsville (Adjamé), where he grew up and where he lives with his family. Like many young Ivorians, Laurent takes passion for music and especially for Rap with the growing scourge of Hip-Hop in the 2000s in Côte d'Ivoire.
As a child, he discovered several Ivorian rappers such as the M.A.M group, whose discovery provokes a noticeable influence on his musical tastes and his admiration for rap. Passionate, Laurent began to write his first texts in the 3rd class where he was still boarder of the CSM Plateau. He was seen dropping freestyles at the end of class with his friends in the school yard to test and improve his level, all his desire was to learn and improve. The trigger comes in 2010 when he attends the concert of the French rapper Soprano at the Palace of Culture of Treichville. At this moment the young Laurent understood that he had to take the thing seriously in order to make a name for himself. He chooses the scene name of "CHRISTO BOSS".
He released his first model in 2011 in Featuring with a friend named Vedy Vectra entitled "Life in Rose" probably a prediction of his future life; from there nothing stops Lawrence who multiplies the outputs to the studio, to his credit he has more than fifty projects recorded. The child of Adjamé animated by the dream to hoist his ghetto to the highest and to valorize the image of his district creates with his friends the group "DJAMTALA" which is another name of his commune ADJAME. He invests in a line of clothing to this muse and promote the image of DJAMTALA through his clips. At the same time, CHRISTO BOSS leaves behind a remarkable school career that leads him to his last year of study of the Diploma of Expertise-General Accounting, that is to say that he handles school and music well while being aware hopes that his parents place in him.
CHRISTO BOSS is distinguished by his writings and Rap style. Versatile and technical, he leans towards Afrobeat and Rap Ivoire with writings and an old-fashioned flow where he makes tales with comic tendencies that recount the facts of Ivorian youth.
At the end of 2016, thanks to a video recorded during a party by one of his friends, he meets the great Ivorian producer and artist Serge Beynaud who validates the qualities of the young rapper and invites him to regular studio sessions. upgrade until he decides to integrate it into his Star Factory Music label; this collaboration gave birth to the first hits of the artist entitled "EN BRI" produced by his mentor with video clip in support that will mark his baptism in the showbiz Ivoirien.
His ultimate dream is to be the most influential and successful African rapper through his music and business that he hopes to bring up with his academic skills because Laurent is also passionate about entrepreneurship.
(Visited 68 times, 1 visits today)
Videos